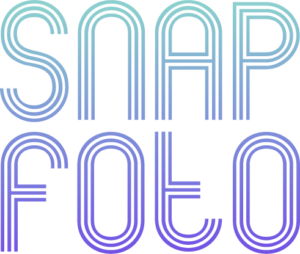 Thank you for having your photo shoot at Snap Foto Studio. We look forward to creating a memorable experience for you and your clients. Snap Foto staff is here to make your visit as enjoyable as possible so please let us know if there is anything you need prior to, or during your event.
Please read the following studio rental information and rules:
1. Use of Snap Foto Studio is at your own risk. Snap Foto (Snap YYC Inc.) is not responsible in any way (including monetary compensation) for any injury and/or damage/loss of property you incur during your visit, including any potential damage to your equipment by Snap Foto staff.
2. 100% payment of the studio rental fee is required to secure the date for your event. Any extras purchased during your visit will be paid at the venue prior to the end of your event. Payment is required for all time booked in the schedule, with any extra time being billed on site. Unused time cannot be refunded or banked. For example: if you book 2 hours and only use 1 hour you will be billed for 2 hours and any unused time cannot be used towards future bookings.
3. You and your guests may begin to arrive 10 minutes prior to the start of your booking.  We may have other events leading up to, during, and following your event so please be respectful of the time. In cases where Snap Foto studio is booked for private events prior to your booking, access to the studio may not be possible until your designated time slot.
4. Lights and other rentals are available on site. Please visit the rentals section of our website for a comprehensive list.
5. You must clear the studio by the end of your rental period. For example, if you have rented the space for 2 hours you must set up, shoot, tear down/pack up, and clean up, within the 2 hour rental period. If you need extra time, we may be able to extend your booking at the same rate. We often have back to back bookings so we ask that you are mindful of this and clear the studio on time. If you go overtime without arranging a time extension with a Snap Foto Club employee, you will be charged a minimum of the equivalent of 1 hour of studio time. This fee does not extend your booking. If you remain in the studio after being asked to clear you may incur additional fees beyond the aforementioned overtime penalty. This additional fee is at Snap Foto Club's discretion.
6. Any and all activity in the studio is considered billable time. This includes but it is not limited to: make up, hair, gear set up, gear tear down, breaks, lunch, dinner, mid-session snacks, and outdoor excursions. Snap Foto provides complimentary tours that can be booked to pre plan your shoot. Please contact us to schedule a free tour. Studio time runs continuously, starting from your booked time, and cannot be put on hold
7. We ask that you keep the space as tidy as possible during your event. If your event leaves the venue in excessive disarray you will be charged a minimum $100.00 + GST cleaning fee.
8. If you or your guests cause damage to the venue or any property of Snap YYC Inc. (including but not limited to, equipment, photo displays, floors, brick walls, washrooms, furniture, props) you will be charged the full cost to repair the damage and any other reasonable fees. Dragging, pushing, and/or pulling furniture or other props across the hardwood floors and any other floors at Snap Foto studio is strictly prohibited. Clients will be financially liable for any damage to floors (scratches) and/or furniture as a result of damage caused by dragging, pushing, and/or pulling furniture. Please ask for assistance from staff to properly move furniture.
9. Cancellation of your booking is acceptable 48 hours or earlier before your booking start time. 50% of the studio rental fee will be returned to you by Interac e-Transfer. There are no refunds for bookings cancelled within 48 hours of your booking start time. If you pre-purchased any add-ons (lights, paper) you will receive a refund equal to those amounts. Any pre-purchased special décor that we procure on your behalf is non-refundable.
10. In the event Snap Foto (Snap YYC Inc.) cancels your booking, the limit of liability is restricted to reimbursement of all monies paid to Snap Foto at the time of the cancellation.
11. Any derogatory, aggressive, intimidating, or inappropriate behaviour towards Snap Foto team members or other guests will not be tolerated at any time. You will be asked to leave and forfeit your session fees.
12. Do not run, jump over barriers, engage in horseplay, or other disruptive, destructive and/or dangerous behaviours. You will be asked to leave and forfeit your session fees.
13. Do not block stairwells, entrance ways, or other easements throughout the studio.
14. Snap Foto is not responsible for your personal belongings. You may leave them in our closet at your own risk.
15. Snap Foto reserves the right to request ID to verify booking identity. Please have this with you when you arrive.
16. If you arrive late you will not be given a time extension. No refunds or price adjustments will be given for arriving late or missing your time slot. We are located in the downtown core so please allow for adequate time to find parking.
17. The Snap Foto studio is on the 2nd floor of a heritage building on Stephen Avenue. If you are bringing gear or props with you, please bear in mind that you will have to carry it up a flight of stairs. Load in for larger productions is typically easiest before 11AM. A permit may be available to drive onto Stephen Avenue, please get in touch with our staff to arrange use of the permit. Don't want to lug your gear? Check out our rentals.
18. Third party deliveries to the studio must be able to complete the delivery up the stairs. Deliveries cannot be left at the base of the stairs and Snap Foto staff will not assist delivery companies completing the delivery. All deliveries must be arranged within Snap Foto Club's operating hours and details must be communicated to Snap Foto prior to delivery. Snap Foto cannot guarantee on site storage of delivered items before and after your booking.
19. Please respect the displays, props, and furniture. Some displays are fragile and are not made to be touched. If you are unsure if you can touch a display, please do not hesitate to ask. Damage to a display, prop, or furniture will result in you being asked to leave the premises and/or to provide financial compensation for the damage.
20. The Snap Foto studio is always changing. We reserve the right to change our walls, backgrounds, props, and furniture without notice, for reasons including but not limited to: seasonal changes, sudden strokes of creativity, or because we get bored of them. If you have your eye set on something specific it is best to send us a message to make sure it will be available during your booking. In addition, Snap Foto may conduct occasional maintenance on experiences. During the maintenance period an experience may not be available.
21. Snap Foto studio welcomes videographers, however, please be advised that the Snap Foto studio is housed in a heritage building built in 1892 and it is not soundproof. Please be advised of the additional information regarding sound level:
"Studio Dino" bookings are separated from the remainder of the studio by thick glass and attenuate the majority of other happenings in other parts of the studio. We have successfully hosted many audio sensitive sessions in "Studio Dino" without audio problems, however, we cannot guarantee a completely interruption free environment. Approaching other Snap Foto clients asking them to attenuate their sound is strictly prohibited.
"Full Studio" bookings book out the entire facility and ensure that there will no interruptions from other guests.
22. Snap Foto cannot be held responsible for any production interruptions related to external factors beyond the control of Snap Foto staff. Examples of such interruptions include but are not limited to: building infrastructure, emergency sirens, construction, heating and cooling (or lack thereof), power outages/amperage limits, acts of god, happenings with neighbors, internet outages, and any other factor deemed an interruption by clients but beyond the control of Snap Foto staff.
23. The Snap Foto studio gets a lot of natural light through its numerous skylights and large windows. In most cases this is a photographers dream, however, In some cases we may not be able to block or diffuse harsh sunlight from entering the photography space.
24. Pets are typically not permitted during sessions. Please contact us to inquire about shoots with animals and pets.

25. No outside alcohol is permitted in the studio at any time.
26. The "Full studio" rental fee includes all props, furniture, custom Snap Foto backgrounds, and all ceiling mounted photography lights. It does not include seamless paper, painted canvas, or any other gear outlined in the gear rental section. 
The "Studio Dino" rental fee includes some loose pieces of furniture like chairs and stools. It does not include seamless paper, ceiling mounted photography lights, or any other gear outlined in the gear rental section. It also does not include any props, furniture, or backdrops from the other studio area.
27. The studio reconfiguration fee for the "full studio" rental is based around typical reconfiguration of semi permanent fixtures, repeated and continuous reconfiguration of semi permanent fixtures may incur additional fees.  Self serve movement of furniture and other easy to move components are permitted and included with your studio rental fee. Additional fees for studio reconfiguration is at the sole discretion of Snap Foto staff.
28. "Full studio" rental rates and multi hour discounts as advertised on "https://snapfoto.ca/calgary-photography-studio-rent/" are only applicable to crews of 10 and fewer. Crews larger than 10 participants must pay our event rate of $250/hr. Multi hour discounts such as "Half Day" and "Full Day" are not available for event rentals. Upgrading to an event style rental ($250/hr) will include cafe/bar service, admission up to 60 participants, and appropriate staffing. Please contact us to book our studio for events. 
Clients who book the "Full studio" and arrive with a crew larger than 10 participants will be required to pay the difference between our "Full Studio" rates and our event rates before they can use the studio, additionally, the client may forfeit some benefits of event style rentals such as cafe and bar service. Alternatively, the client may reduce the compliment of their crew to the permitted 10 and fewer. Swapping participants during your time in the studio in an effort to stay under the maximum participants is not permitted and will be grounds to terminate the session until the difference between  "Full studio" rate and the events rate is paid. 
29. "Studio Dino" rentals include the use of a space that is 23'X14′ in size. All aspects of your session including but not limited to: personnel, props, make up/hair, clothing racks, camera equipment, must be contained within "Studio Dino" during your rental. Spilling over into other areas of the Snap Foto studio is strictly prohibited unless prior arrangements are made with Snap Foto staff.
Access to a change room/washroom that is adjacent but not within "Studio Dino" is permitted. A complimentary pop up change tent that can be used within "Studio Dino" can also be provided (subject to availability).
"Studio Dino" does not have a maximum allowable number of participants, however, we do not recommend personnel crews greater than 6 at any given time. Swapping participants throughout your time in "Studio Dino" is permitted and encouraged. Participants who loiter in areas of the Snap Foto studio that have not been rented will be asked to remain in their designated area. Repeated offenses will be subject to additional billing above the "Studio Dino" rates, equal to the value of participants and product(s) being used. Please note that because of space restraints and other happenings at the Snap Foto studio, we may not have a waiting area available at all times for your clients. 
30. Snap Foto reserves the right to provide access to rented studios in a nonobtrusive manner to building maintenance crews, and any other personnel for the purpose of viewing the studio for a very short duration. In cases of sensitive material and non disclosure agreements, clients can opt out of this clause by submitting their request in writing during the time of scheduling their booking. Requests to opt out of this clause submitted later than 1 hour after scheduling may not be accommodated. 
31. The Snap Foto studio is highly customizable and constantly changing, for this reason the studios may not be exactly as pictured. We recommend a free tour and a short meet and greet sometime before your booking, Please contact us to schedule a free tour.
32. Snap Foto staff are there to supervise and facilitate the use of the studio. Staff are not there to assist your photoshoot, dress your models, bring you props/furniture, teach you how to use gear, or set up your shoot. Brief tutorials will be provided for any rented gear. If you would like tutorials regarding studio lighting techniques, camera tips, or scene staging, please ask a staff member for details and rates for workshops or 1 on 1 training. If you need an assistant for your photoshoot please inquire with us for rates and availability at the time of booking. 
33. Seamless paper backdrops are charged at $30 per 6 ft. If you purchase seamless paper at "One time use" and use or damage more than 6ft. you will be charged for additional use of paper at a rate of $10 per ft. up to an additional 2 ft. The amount of paper used during your session is at the sole discretion of SNAP Foto staff. The amount charged shall not exceed $180 per roll.
34. Painted canvas backdrops are charged as a daily flat rate for the duration of your booking, $30 gives you access to all painted canvas backdrops we have available. Due to wear and tear and dirt from shoes, Snap Foto prohibits floor coverage with painted canvas backdrops. The Snap Foto studio hardwood floors are an excellent compliment to painted canvas backdrops. Clients that damage or soil the painted canvas will be billed for cleaning and/or replacement. 
35. Snap Foto reserves the right to amend any part of these rules and policies at anytime.
36. It is your responsibility to make sure everyone in your party is aware of these rules and agrees to abide by them while visiting the Snap Foto Studio.
Liability:
I agree that I, my next of kin, executors, administrators and assigns do hereby fully release Snap YYC Inc. from any and all liability, claims and causes of action arising from any injury, damage or loss I / my guests may sustain as a result of being at Snap Foto Club. I agree to indemnify, defend, and hold Snap YYC Inc., its landlord, building owners, officers, employees, and agents harmless of and from any liabilities, costs, penalties, or expenses arising out of and/or resulting from use of the premises, including but not limited to, the personal guarantee of provision, service, and dispensing of payment. This is a complete and irrevocable release. In the event, Snap YYC Inc., its landlord, building owners, officers, employees and/or agents, are required to file any action in court in order to enforce any provisions of this agreement, I agree to pay Snap YYC Inc., its officers, landlord, building owners, employees and/or agents, all reasonable attorney fees, court fees, and costs of suit incurred by Snap YYC Inc., including all collection expenses and interest due. 
Failure to abide by the above rules and regulations, or failure to follow directions of Snap Foto team members will result in you being asked to leave the facility and no refunds will be issued.
By booking sessions at Snap Foto Studio, I agree to abide by the above rules, and agree to this agreement on behalf of everyone in my party and any minors in my care. I recognize failure to abide by the above rules will result in being asked to leave Snap Foto Studio and forfeit any payments made to Snap Foto.