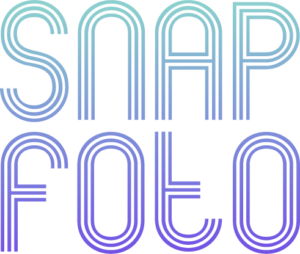 Snap Foto and The Calgary Downtown Association are proud to present Deck the Ave Holiday Photo Experiences! Please read the following rules that are in place to keep everyone safe and having fun.
Rules and Policies:
1.  There is a zero-tolerance policy for late or missed bookings. You must arrive on time for your scheduled time slot. Please ensure you allow adequate time to find parking downtown and navigate to the location.
2. Time slots cannot be rescheduled.
3. You must respect other group's time with the photo ops. Interference with another session will result in you being asked to leave and no refunds will be given.
4. Snap Foto works with high quality, real beard Santas. Snap Foto does not guarantee a specific individual. The Santa seen in promo photos, social media posts, and websites may not be the Santa present during your booking
5. Visiting Snap Foto displays as part of Deck the Ave is at your own risk. Snap YYC Inc. is not responsible in any way (including monetary compensation) for any injury and/or damage/loss of property you incur during your visit.
6.  There are no refunds for any services provided by Snap Foto.

7. Model release: all photos taken by Snap Foto employees/independent contractors belong to Snap Foto (Snap YYC Inc.) in perpetuity and can be used in all ways Snap Foto (Snap YYC Inc.) sees fit including but not limited to: advertising campaigns, social media posts, news stories, information brochures and professional portfolios belonging to the photographers. Snap YYC Inc. reserves the right to license their photos during Deck the Ave to partner organizations and may be used in any way they see fit. It is acknowledged that you are not entitled to compensation for use of any photographs taken by Snap Foto (Snap YYC Inc.). You are not allowed to use any photos taken by Snap Foto (Snap YYC Inc.) for monetary gain including but not limited to: revenue generating social media, websites, or blogs, contests, or advertising campaigns without express permission from Snap Foto (Snap YYC Inc.) photographers. Photos may be shared publicly to personal social media. It is understood that you may appear in photos taken by other guests and you waive your right to any protest or compensation for use of their photo in any way they see fit.
8. Photo experiences are self serve unless you purchased a package with a professional photographer. Please arrive ready to snap your own photos!
9. Promotional images will be in line with Snap Foto style but the sets available during Deck the Ave may be different to what is posted to social media and websites. 
10. Everyone 18 years old and older must purchase a $5 ticket. Individuals under 18 are free when accompanied by an adult. Children 12 and under MUST be accompanied by an adult. Individuals 13-17 years old that are not accompanied by an adult ticket holder must purchase a ticket.
11.Any derogatory, aggressive, intimidating, or inappropriate behaviour towards Snap Foto team members or other guests will not be tolerated at any time. You will be asked to leave and forfeit your entrance fee.
12. Please respect the displays, props, and furniture.
13.   The images are delivered in JPEG format. The photos are high quality and can be printed large. SNAP Foto images for Deck The Ave do not include retouching. Retouching is an add-on service that can be arranged after your photos are delivered. Snap Foto will not deliver images in raw format.
14. Professional images are delivered in an Amazon Photos or Amazon Drive link through email. Downloading instructions are provided with the download link. Snap Foto Club will not upload images to any other file sharing or photo platform. 
15. Photo prints are available through Snap Foto. You can email file numbers to rebecca@snapyyc.com. Prints will be available for pick up at the Deck The Ave facility the following weekend or at Snap Foto Club. For Snap Foto Club pick up, you will receive an email when photos are available for pick up. Prints purchased on December 17 and 18 must be picked up at Snap Foto Club.
16. There is a limit of 1 booking/visit per individual.
 COVID-19 RULES:
17.  All eligible individuals must show QR code proof of vaccination and Government Issued ID upon entering the studio space.
18. Masks must be worn at all times except when having your photo taken.
19. Individuals must social distance and maintain 6ft. distance between groups.
20. Everyone must abide by all Alberta Health Services rules in effect at the time of appointment.
21. Snap Foto Club reserves the right to amend any part of these rules and policies.
22. It is your responsibility to make sure everyone in your party is aware of these rules and agrees to abide by them while visiting the facility.
Failure to abide by the above rules and regulations, or failure to follow directions of Snap Foto team members will result in you being asked to leave the facility and no refunds will be issued.
By booking tickets for Deck the Ave Holiday Photo Experiences, I agree to abide by the above rules, and agree to this agreement on behalf of everyone in my party and any minors in my care. I recognize failure to abide by the above rules will result in being asked to leave the facility and forfeit any payments made to Snap Foto.